Hi, I'm Vik.
Some of you may know me as the founder of the Campus Maps App. Others of you may not know me yet, and I hope you feel welcome to say hello.
The Campus Maps App
I founded the Campus Maps App in 2011.
As of 2020, The Campus Maps App has been used by over a million students and the iOS version has a 4.7 star average rating with 837 reviews.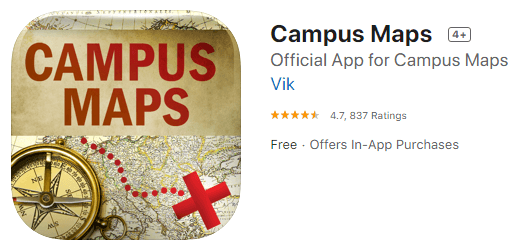 Speaking Engagements
When I was a student, I was fortunate enough to hear from inspiring executives who changed the course of my life. Speaking to students is something I do to pass it forward.
I am an annual speaker at the University of Maryland. Previous engagements have included QUEST, BMGT, and HONR classes. Audience size ranges from 70 to 350.
Prior titles include:
4000 Hours: Making the Most of College
Campus Maps: The Early Days
How to Get Your First 10,000 Users
If you'd like to inquire about topics or having me speak to your students, please send a message through my contact form.
Common Misspellings of Vik Bhandari
From time to time people get creative with spelling my name, so I thought it might be useful to list some of the common variations for the benefit of people using search engines.
You might be looking for me if you're searching for any of the following:
Vik Bhandari
Vik Bandari
Vic Bhandari
Vic Bandari
Vick Bhandari
Vick Bandari
Vikrum Bhandari
Vikrum Bandari
Vicrum Bhandari
Vicrum Bandari
Vikram Bandari
(Hopefully this lands you in the right place!)